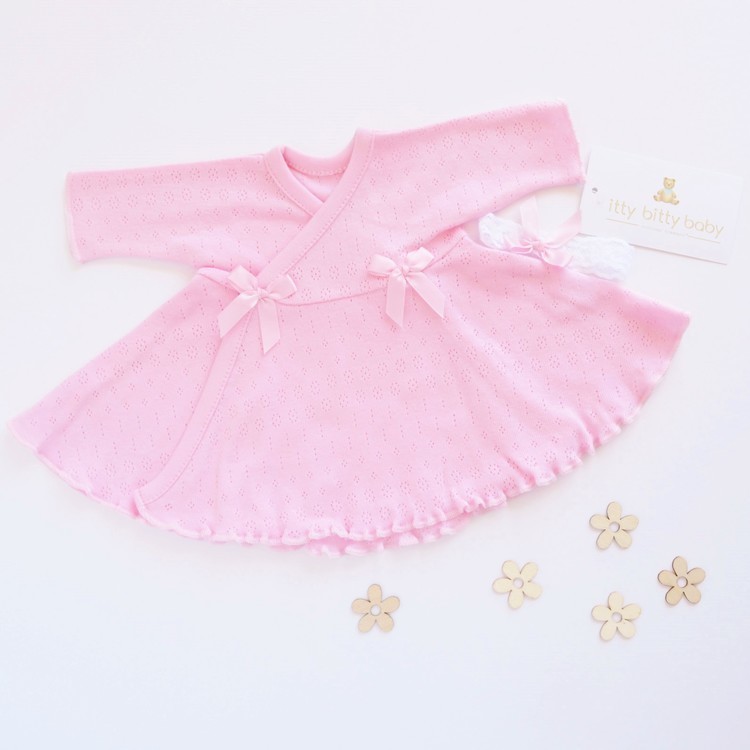 Micro Prem (0.5 - 1.4kg) & Small Prem (1.4 - 2.3kg)
These tiny NICU dresses are cute yet functional! The wrap front has velcro closures so you can dress your little girl with minimal disturbance. Soft and comfortable, finished with a delicate ruffle hem and a matching lace headband is included. Complete the outfit with a pair of NICU leg warmers.
100% Organic Cotton. Ethically made in Canada.
Micro Prem 0.5 - 1.4kg (1-3lbs)
Small Prem 1.4 - 2.3kg (3-5lbs)