COVID-19 UPDATE: Yes we're open so you can get the necessary clothing and care items for your tiny baby. Non-essential products and gift wrapping are currently unable to be purchased, and we will not deliver directly to hospital units until further notice. Please allow more time for your order to be shipped as we are taking extra precautions in our packing process and couriers are running at a lower frequency. Kia kaha xx
ETHAN'S STORY - OUR 26 WEEKER
Our journey began in January 2012 when my son Ethan was born prematurely. Like most NICU parents we suddenly found ourselves in a world far different from what we had imagined life with our newborn would be. Instead of bringing home a healthy baby, our days were filled with oxygen stats, cares, tube feeds and celebrating every weight gain - even when it was just a few grams.

At birth Ethan weighed 900g (2lbs) and was 34cm long. Before he was born I was given two steriod doses which made a huge difference to his lung development. Ethan was ventilated for just under two days, then they tried him on CPAP and he managed to cope. Despite being extremely premature we're so lucky he never had any major health problems, he mainly needed to grow. He had one session of phototherapy (the blue lights for jaundice) and needed four blood transfusions, which is pretty common for prems as they can't make their own red blood cells. Ethan's last transfusion was done at 5 1/2 weeks old, just before his 6 week immunisations.
Finally after 8 weeks in NICU Ethan was off CPAP and put onto high flow instead, another big milestone. It was great to get rid of those huge CPAP tubes that covered his face and I'm sure he hated those nasal prongs. Knocking them out of place and sleeping with his mouth open drove the nurses crazy some days!!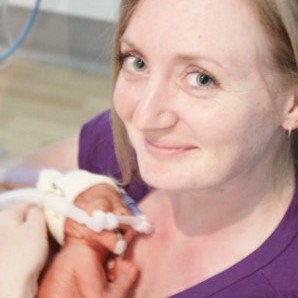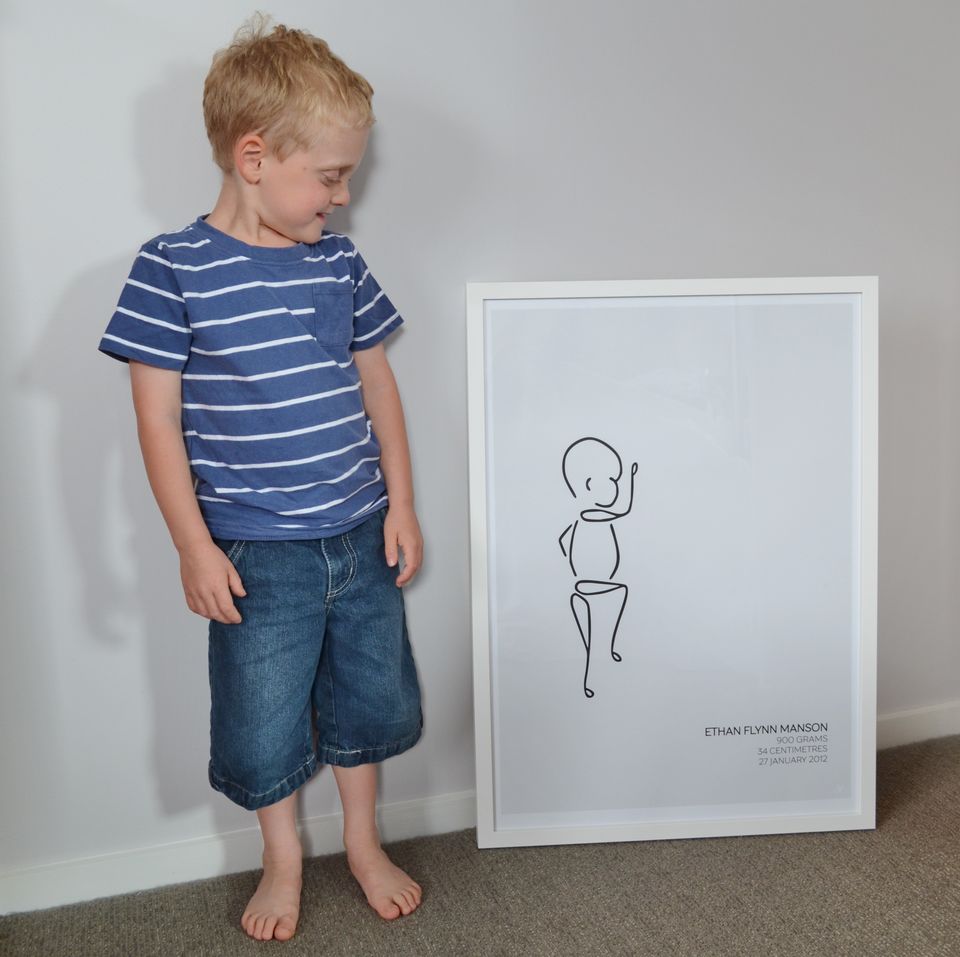 Slowly he graduated through the stages, replacing his oral feeding tube with a nasal gastric tube, transferring to a SCBU unit closer to home, moving onto low flow oxygen, and one at a time the monitoring decreased. You get used to relying on them so much and listening out for the alarms - for weeks afterwards I'd check on him constantly to make sure he was still breathing.
Ethan came home in mid April, two weeks before his due date and weighing just on 3kg. He needed low flow oxygen for the first few months to help him cope over winter, but has now been discharged by all his specialists. Ethan is still very little for his age but we are lucky to now have a happy and healthy (and did I mention very active??!!) six year old.
WHY SMALL BABIES IS HERE

When Ethan was 6 1/2 weeks old he graduated from the incubator to a heated cot, a huge milestone for all NICU parents! For me the chance to finally dress our baby made the whole experience a little better, he was a step closer to coming home and being more like a "proper" newborn. The nurse found me four layers of clothing to dress him in to make sure he was warm enough and they were massive - he was a big ball of clothes with his little arms and legs sticking out the ends!

Most of the clothes in our unit were closer to newborn size, the over-sized clothing hid his monitor leads but really emphasised how tiny our baby was. We were able to bring in our own clothes for Ethan to wear but I quickly figured out that finding outfits was going to be a challenge.

NICU life is tiring, I was spending as much time as I could at the hospital then attempting to get a couple of hours sleep at home between expressing times - every 3 hours, day and night, week after week. In my exhausted state having to go to the shops was the last thing I felt like doing, so thankfully my mum started searching for some clothes that would fit.
My mum spent hours looking for premature sized clothes, she was told to try dolls clothing and even some that were made for teddy bears!! Trying to find things that were front opening (so the CPAP and leads for his monitors weren't disturbed too much) made it nearly impossible.

Nothing really prepares you for a baby which turns up weeks or months early, all those plans to shop before baby arrives are gone! Ethan was still wearing Prem sized clothes for over a month after arriving home, and as he was on oxygen it was far easier to put him in clothes that opened down the front. The stories I've heard from other parents who have resorted to buying dolls clothes made me realise that there needed to be a better option.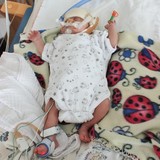 I thought it would be incredible if new parents could look in their own time and easily find a range of properly fitting clothes for their little baby, or proud Grandparents, Aunties and Uncles could get a special gift to celebrate the birth of a premature baby. After two years and countless late nights researching and planning, Small Babies was formed. We've now got a huge range of products just for prems, with NICU Journals, Premmie Milestone Cards and more to help other preterm babies and their families through their time in hospital to home.
I hope that you find something here for your baby (or babies!) and wish you all the best for your journey together.
Stephanie xx