Sending a gift is easy with our card and gift wrap service, and it's the perfect way to acknowledge the birth of a premature baby!
GIFT WRAP
Our selection can be found in the Gift Guide section and also at the checkout. It's easy to personalise your gift, we've got heaps of options and the cards and gift wrap/boxes are available to purchase separately. Don't worry about the price tags either - no pricing is ever included and we'll email your receipt directly to you.
For delivery we can courier the parcel to the family's home, care of the hospital or to Ronald McDonald House. Parcels sent to a hospital should include mum's full name and mobile number. Because mothers can be moved between rooms (or often discharged within a couple of days of birth), it's best to send to the NICU or Special Care instead of the maternity ward.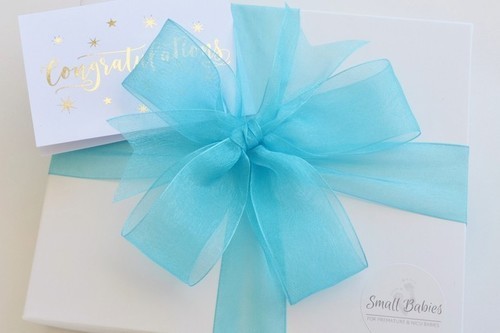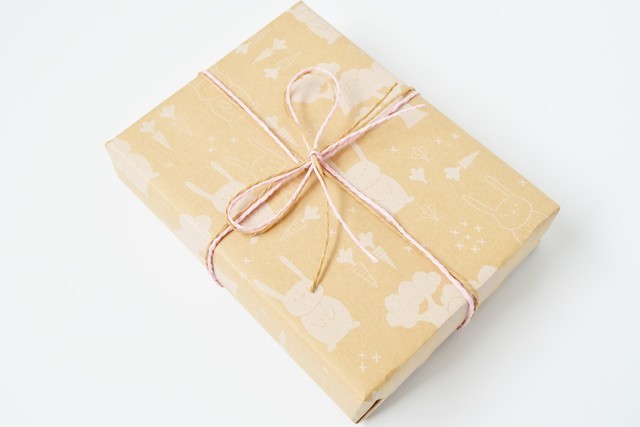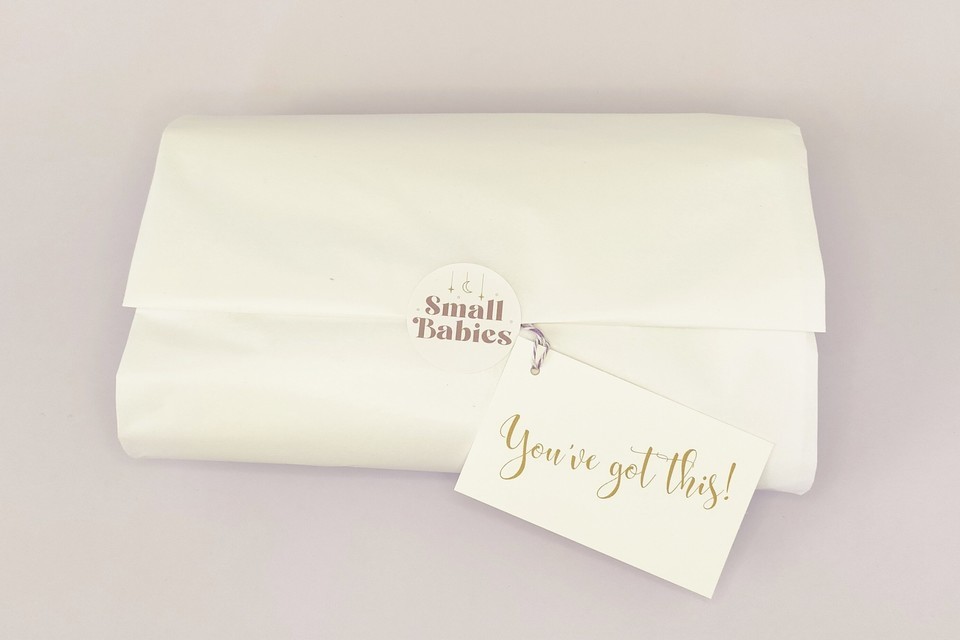 GIFT CARDS
When your baby is born too soon it means so much to read messages of support from your family and friends, but those store-bought cards often aren't appropriate for the road ahead. As NICU parents, we designed our own range featuring messages of hope and inspiration for miracle babies and their families. These mini sized cards are perfect for welcoming a tiny baby to the world, and our beautiful cards won't be found anywhere else!
Either include your message to be written inside the card, or if you're giving the card in person simply leave the "message" box empty and we'll send you the blank card ready for you to fill in personally.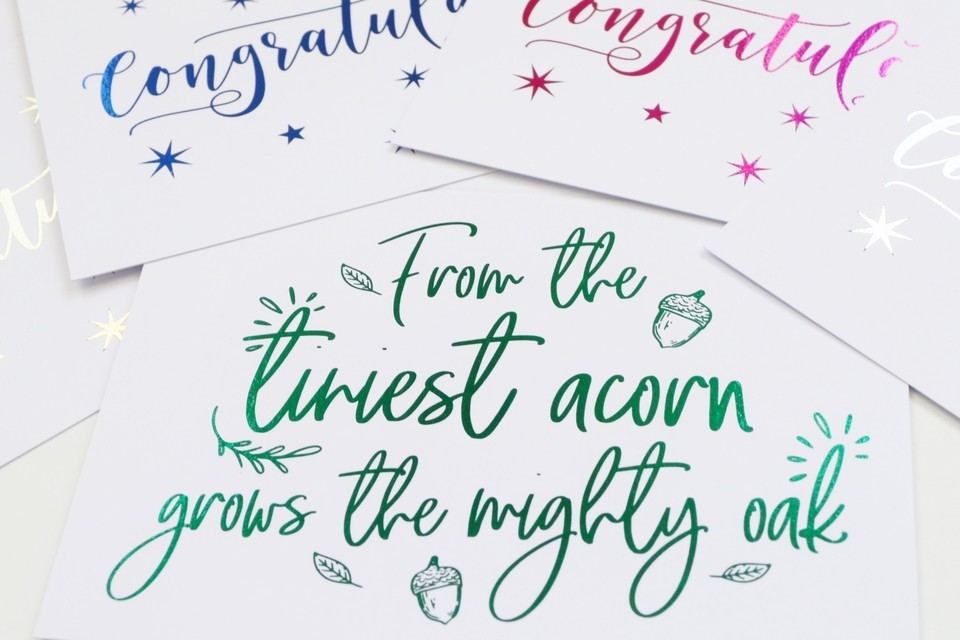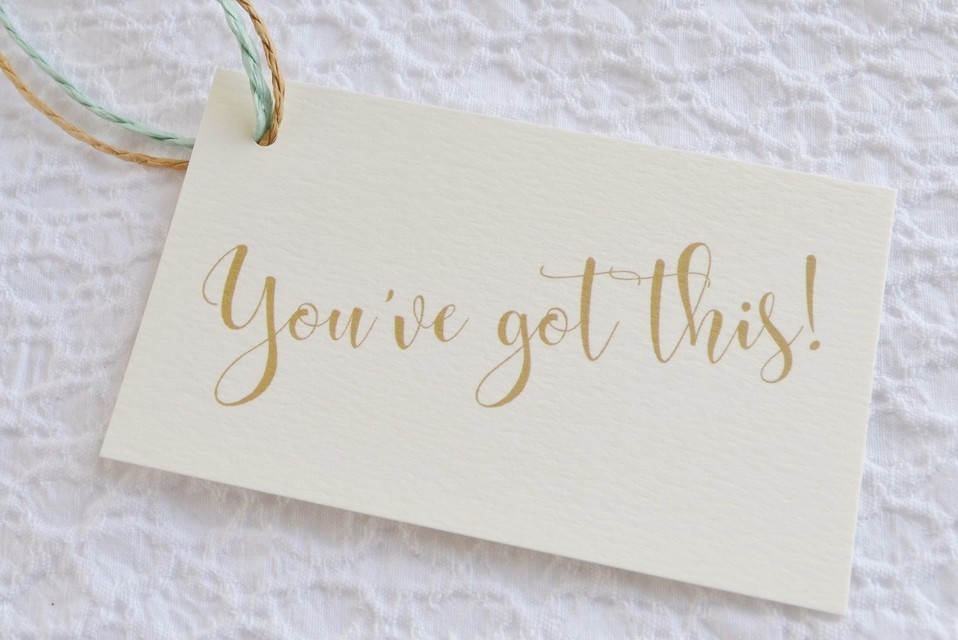 Head over to the Gift Guide page for our full selection of wrapping and cards, plus ready to send gift sets which are suitable for both premature and full term babies in the NICU.