Sending a gift is easy with our card and gift wrap service, and it's the perfect way to acknowledge the birth of a premature baby!
Our gift wrapping selection is available at checkout, and can be delivered to either the recipient's home address or the hospital unit. Your gift is easy to personalise with a number of options as the cards and gift boxes are available to purchase separately.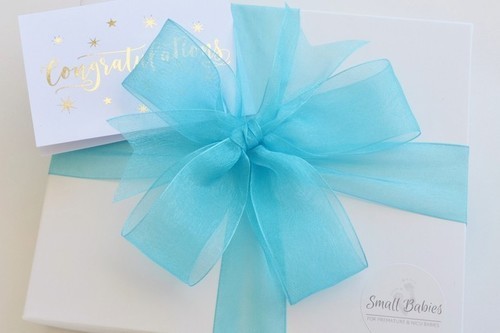 Gift Wrapping includes a white box which is lined with silver flecked white tissue paper. To finish we use wide organza ribbon to tie a bow in your chosen colour - Cream, Pale Lime, Purple, Rose Pink or Turquoise are currently available. The full gift box service is $6.00 per order.
Standard orders are always sent wrapped in white tissue, so even if you don't choose the gift wrap option your present will still arrive looking amazing! You don't have to worry about the price tags either - no pricing is ever included and we'll email your receipt directly to you (saving some trees at the same time!)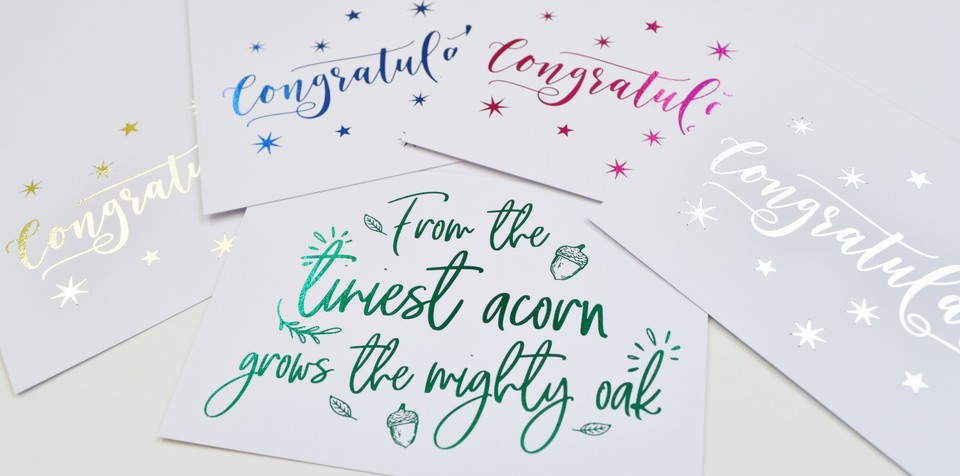 Both of our card designs are unique and custom printed in foil just for us here at Small Babies.
These are a mini sized card, measuring approx 10x7cm, and priced at just $2.00 each. Simply include your own message to be written inside the card when you checkout, or leave the message box blank if you'd like to fill it in yourself.