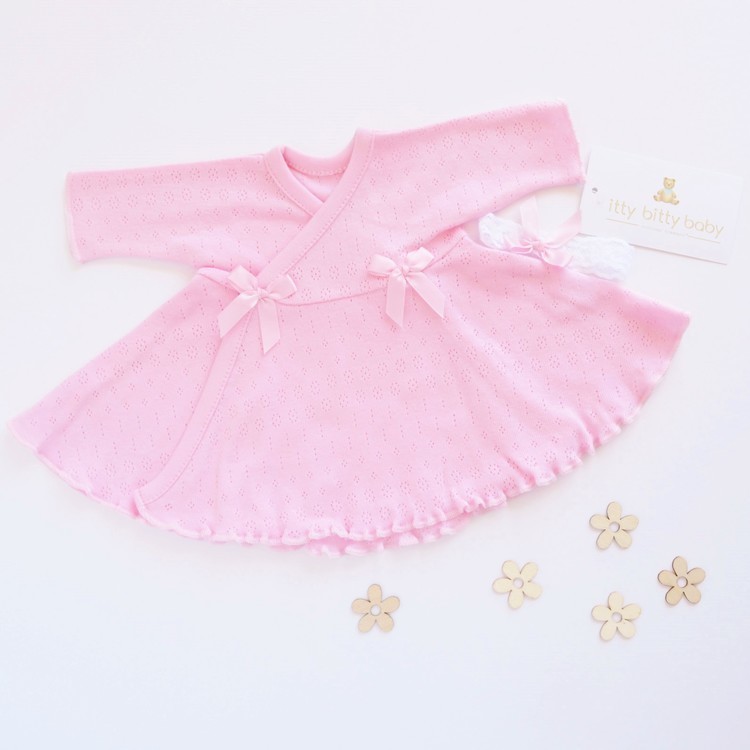 Micro Prem (0.5 - 1.4kg) & Small Prem (1.4 - 2.3kg)
These tiny boutique NICU dresses are adorable yet functional! The wrap front has velcro closures so you can safely dress your little girl with minimal disturbance to the O2, monitors or other medical equipment. The soft cotton pointelle dress is finished with a delicate ruffle hem, and a matching lace headband is included too!
100% Organic Cotton. Ethically made in Canada.
Micro Prem 0.5 - 1.4kg (1-3lbs) If you're buying as a gift, please be aware that the majority of babies this weight will be in an incubator and aren't able to wear clothes. If you're unsure then Small Prem is the best size choice.
Small Prem 1.4 - 2.3kg (3-5lbs)