COVID-19 UPDATE: We're an approved essential business and can ship through all alert levels. Arohanui xx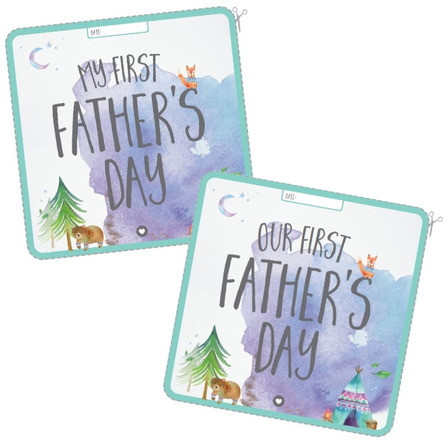 Free printable from Premmie Milestone Cards
With cute watercolour illustrations, these milestone cards are perfect for new dads celebrating their First Father's Day! If you've already got the Premmie Milestone Cards (or Milestone Memory Book) these cards match the rest of the set - both are available in our Shop section if you want to check them out.
There are two designs to choose from, "My First Father's Day" or "Our First Father's Day" for multiples or family group photos.
To download your free card, scroll down a little to the links section and click on your chosen design. Print it onto thick paper or card, cut it out along the dotted line and you're ready to go.
Special thanks to Premmie Milestone Cards for this freebie!