COVID-19 UPDATE: We ship daily, but please allow extra time for your order to arrive as the couriers are extremely busy! Rural deliveries have significant delays so we highly recommend using an urban address instead. Kia kaha xx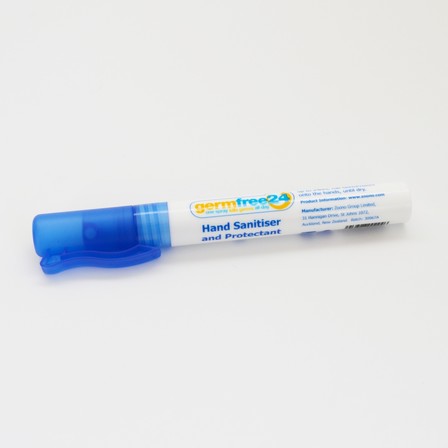 Zoono has been successfully lab-tested and proven to be effective against Coronavirus (COVID-19). Due to high demand this hand sanitiser is currently out of stock and unfortunately we are unable to guarantee when they will be available.
Zoono Hand Sanitiser kills germs and stays active for up to 24 hours to provide all-day protection. These 10ml pens are perfectly sized to fit in your bag, and for keeping as spares in the car or nappy bag!
Ultra gentle on skin, dermatologically tested
Alcohol-free
Kills 99.99% of germs & continues to work all day
Scientifically Proven
Zoono has been extensively tested and has been proven to kill a wide range of pathogens. This protective germ shield will not wash off, and your hands can be washed and dried as normal during the day.
You can trust Zoono to protect the whole family, all day!