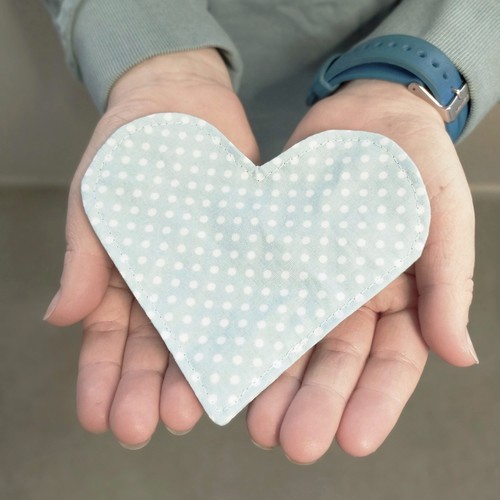 When your baby is in NICU, the simple things like holding and cuddling your baby aren't always possible. Parents miss out on crucial bonding and can be separated from their little one for long periods of time.
Cuddle Hearts are designed to give back some of that bonding experience, with scented hearts kept by both the baby and the parents and swapped every couple of days to 're-charge' those familiar smells. They provide a connection and comfort, and baby's scent can even help new mums with lactation while they express.
This free pattern has been created for anyone who wants to donate Cuddle Hearts to a neonatal unit - simply download the PDF (link below) and print it out. The pattern is quite easy to do, it's even manageble for primary aged children with a bit of sewing assistance.
If you use this pattern we'd love to see your completed Cuddle Hearts, you can tag us @smallbabiesnz on Instagram! Happy sewing!
©Small Babies Ltd. Please note that this pattern is for donation purposes only. The pattern, associated instructions, and items made using this pattern are not for resale or commercial use.
Download the Free Cuddle Hearts Pattern Here!
Posted: Thursday 18 February 2021