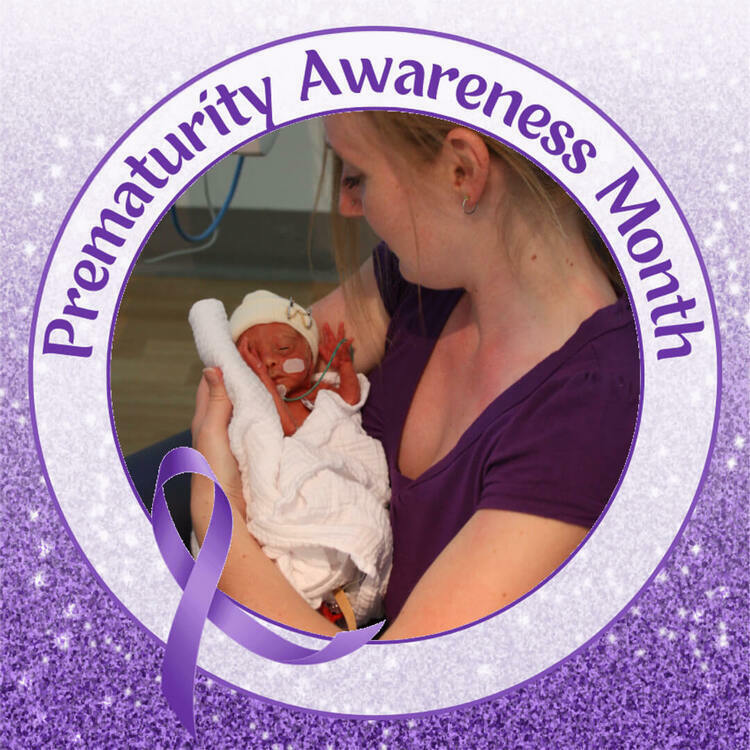 It used to be easy to add a frame to your profile picture, but then along came some covid-related drama (let's not get into that debate) which ultimately caused Facebook to remove nearly all the frames. Sadly this included our awareness frames that we created a few years back, and it's really disappointing to not see the usual flood of purple ribbons across social media in November. So what do you do when you'd like to show your support for an important cause like prematurity awareness? Well luckily for you, we've been busy coming up with a solution!
Jump on over to Twibbonize and search for Small Babies to find our frames, or follow the direct links at the end of this post. You'll see there's a few different categories, Prematurity Awareness Month, Prematurity Awareness (for using anytime of year), Neonatal November, and of course World Prematurity Day, which is celebrated on the 17th of November. Twibbonize does have a few annoying ads but overall it's pretty straightforward to use. Here's a basic how-to guide for getting your new frame:
1. Choose your favourite category
2. Upload your photo
3. Select your frame
4. Adust your image if you need to (zoom in/out, rotate, add a filter)
5. Hit the Next button and wait a few seconds for it to process
6. When it's done click the Download button to get your photo
7: Upload your new profile picture to your social media accounts
We'd love for you to help spread the word, so please share the Twibbonize links with your family and friends, and together we can turn social media purple again!
Twibbonize is available on the app store and at twibbonize.com, or you can find our Twibbons here:
Prematurity Awareness (for using all year round)
Posted: Monday 7 November 2022